Support A Children's Cause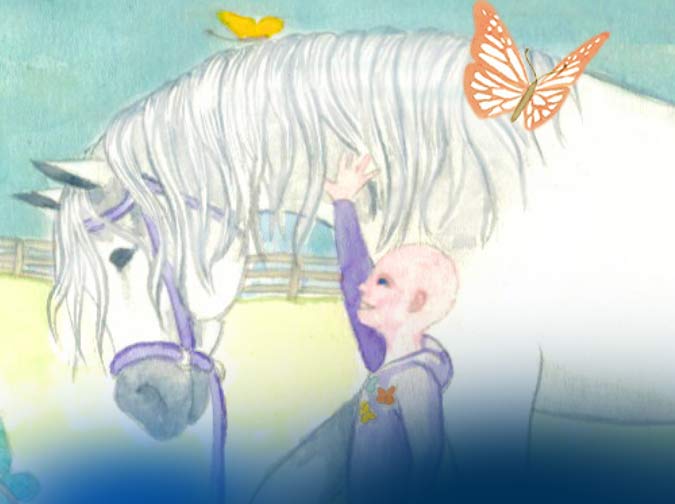 A Fundraising Project

Buy this special book to support kids with cancer and children's literacy.

I'll See You In Heaven

Tracy Kujawa & Angel Heart Farms

This is a true story about a brave little girl who finds comfort and peace with a horse as she deals with her sickness. One of the objectives of this book is to help it find its way into the children's hospitals across North America. It will provide caregivers and children with a beautiful story that will bring closure in dealing with their sickness.

The book is published by the Arabian Horse Reading Literacy Project and every dollar raised from the sale of this book will support Angel Heart Farm and Arabian Horse Reading Literacy Project. it is a book that can be ordered by individuals or organizations as a fund raising project.

$20 per book (includes shipping) for 1-50 books.
$15 per book (includes shipping) for 51 or more books.

To order email - info@arabianhorsereading.com and specify the individual or organization name, the number of books you would like to order and the designated organization you would like to receive the support of your donation/purchase (Angel Heart Farm or Arabian Horse Reading Literacy Project).




About The Author

Tracey Kujawa is the owner of Angel Heart Farm angelheartfarm.com, a farm where 'kids' dealing with cancer can travel to at no cost to them or their families, bringing joy into their lives as they experience the magic of peace and healing that the horses and nature provide ... and help kids be kids away from all the medical necessities.